Ceccotti Collezioni
Ceccotti Collezioni is unique and recognized all over the world in the field of interior design for the ability to create 'products of the author', unique in their originality and constructive complexity, design without ostentation of industrial geometries but also without aesthetic frivolity, with the scope of reconnecting objects to a tradition and to a history. Over the years Franco Ceccotti has worked with passion on the project of coordination and research, combining his personal aesthetic and intellectual taste with the manual traditions of his company and the various stylistic prints of the designers collaborating with him to create a dialogue with various parts of the world – always aiming to model the projects in order to reflect the distinctive style of Ceccotti Collezioni. Ceccotti Collezioni has shown the character and quality of a company that has never deviated from its vocation to luxury craftsmanship, as a result it has been able to translate it into new products with a contemporary interpretation.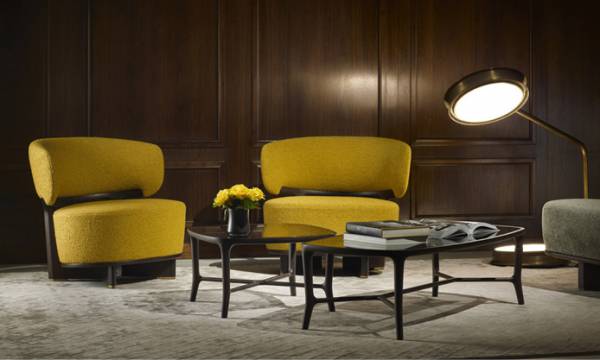 Are you interested in
Ceccotti Collezioni products?
Contact us